Motul Car Care Range More Than Skin Deep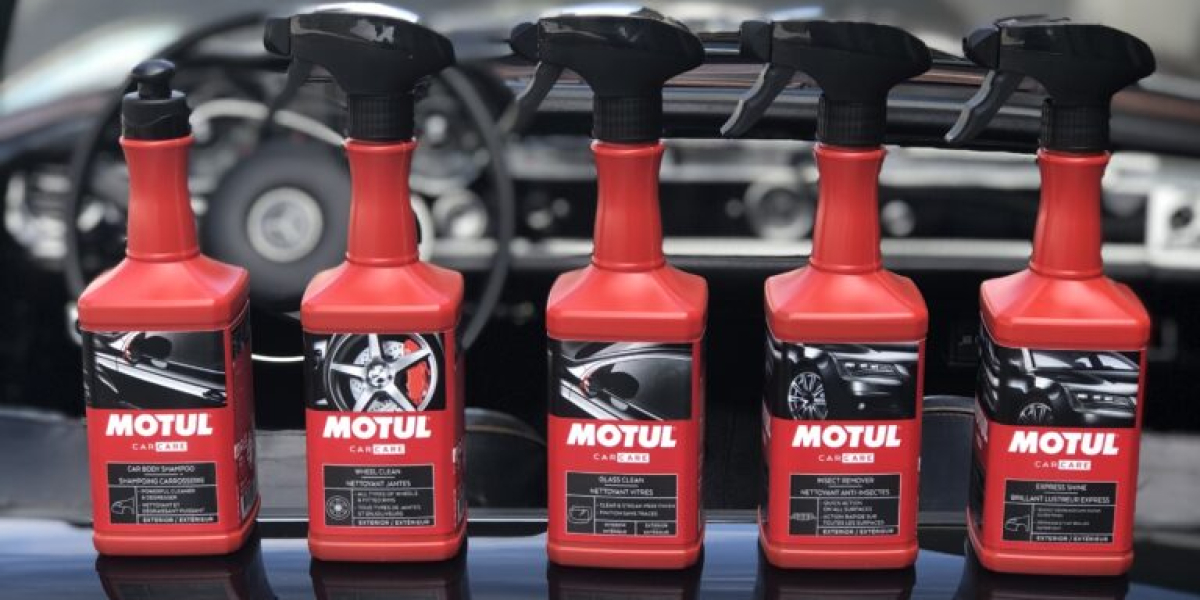 Global oil, lubricant, and additive brand Motul launched its new Motul Car Care range. This was a natural extension of the company's portfolio of performance-enhancing products for the motoring sector.
They have a legacy stretching back 169 years, and were the first-ever manufacturer of synthetic lubricant, Motul has vast experience from which to draw when developing this aesthetics-focused range. The Car Care range has been engineered to meet the needs of both everyday drivers and professional motorsports competitors.
Road and weather conditions inevitably result in wear and tear over time. Even for the most careful drivers. Dirt and superficial damage can detract from the vehicles appearance and value and can also degrade the functioning of key safety equipment such as headlights and indicators.The interior of a car where, after all, the driver will spend most of his or her time is equally important. A clean, fresh and uncluttered cockpit contributes to greater situational awareness by reducing distractions. And of course, everyone loves that new car smell, no matter what the age of their vehicle.
Motul's dedicated Car Care range comprises of 17 products specifically designed to enhance, protect and refurbish key exterior and interior aspects of every car. They are experts in formulating performance motoring products that can withstand environmental factors and mechanical forces. This has come into play in ensuring exceptional results from each product in the Car Care line.

Launching the Motul Car Care range takes us another step closer to offering a holistic ecosystem of products to todays drivers, commented Mercia Jansen.
She is the Motul Area Manager for Southern and Eastern Africa and the Indian Ocean Islands. Drivers will instantly recognise the Motul-branded packaging in retail outlets. This is their guarantee that they are buying performance products that will add value to each journey, and potentially extend the lifespan of their car and assist with value retention, she added.
In keeping with Motul's focus on solving distinct challenges faced by drivers, the new products each solve a specific problem. From Car Body shampoo for washing and degreasing all bodywork areas to Insect remover for dissolving and cleaning stubborn organic residues on any surface.
As might be expected from Motul products, long-term benefits are included among the advantages. Furthermore, cleaning is accompanied by protection against future spills or splashes.

To exemplify this approach the range includes Motul Plastic Clean, which leaves a pleasant cent, satin finish, and a dry protective film. As well as the Motul Fabric &Upholstery Clean, which can extend the life of seat covers and carpets. For a long-lasting fragrance in the cockpit, Motul Odour Neutralizer is effective against lingering smells such as food and cigarette smoke.

Check out the full Motul Car Cleaning Range on RestoMod.co.za