1969 Pontiac Gto, The Black Beast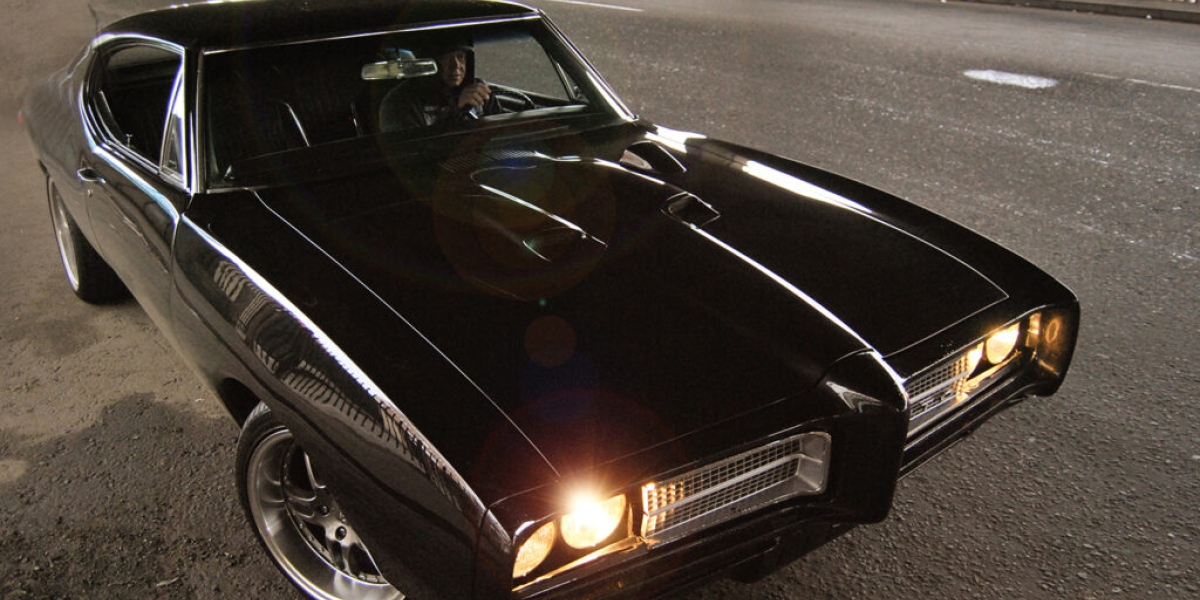 What a morning, gloomy and darkmuch like Dion Carters 1969 Pontiac GTO. A 400 cubic inch goat dressed in black and bellowing his intent to rule the streets through a 3-inch stainless steel exhaust. 
By: Etienne Fouche
My feeling is that Dion got this car just right, not too much and not too little. The wheel offset and stance are just about perfect and we all know how that makes or breaks the look of a street machine. Not a sleeper and not in your face, a Muscle car equilibrium, if you will.
The dead straight black body plays in tune with the black-on-black interior. Swirled brushed metal adorns the dash and centre console, also known as engine turned, all I know is it looks sweet. Also, the steering wheel pops off nicely against the dark interior with its green energy absorbing centre.
All this ghoulish American pride is held in contrast by a little Hula Girl doing her thing to the shaking body. Finally, it seems theres a lady out there that understands our love for Detroit thunder, pity shes made from plastic. But hey, the glass is half full, right? Pontiac always had a certain attraction unique to them and them alone. The whos who of the Pontiac division once said; This is a 400cubic inch world; over my dead body will a Pontiac have anything less! Man, I could not have said that better
One of the easiest ways to recognise if a Pontiac still rocks the real deal power plant and not the typical and predictable SBC (small black Chevy) is the slanted angles of the exhaust manifolds. There are many more tell-tale signs but for the untrained eye, its a good start.
Then theres the sound, man nothing sounds quite like them. Dions car packs its street fighter punch in mostly stock form with the exception of a different carb, ally Edelbrock intake, full-length headers and the humongous 3-inch exhaust in an x-pipe configuration. Off the factory floor the 400 big blocks made around 360HP, this one surely makes quite a bit more.
Every time this dark monster flew by my parked car it set off its alarm. What a beautiful noise resonating right into your very bones my friend. Furthermore, the engine bay is nicely detailed from the alloy engine pulleys to the alloy radiator to the CNC Machined hood hinges.
All of this rumble in the concrete jungle gets sent to the 8-bolt differential via a TH400 automatic transmission, which just barely copes with Dions enthusiastic driving style. Big fat 305/30/19 inches of meat at the rear keep things in line when the traffic lights go green.
Gears get slammed into place with a cool Hurst Shifter. Muscle cars were built to be driven and this Poncho gets reminded constantly. Furthermore, the car pulls strongly through all 3 gears with typical big block low-end torque right from the first millimetre of the primary butterfly valves. Therefore, it allows for some fuel/air magic potion to be sucked down the intake.